In your organisation, how many different software systems do you use? Perhaps you have a customer database and software that manages your sales and finance? Yet another system for sending newsletters and other key communications? Maybe you have a website with online registration forms or ecommerce capabilities? All these systems include data of some kind, and if they're not connected, they all need to be managed and maintained separately.
What is an integrated software system?
If this is the case, you could be spending hours switching between various systems and updating them with the same information. Not only does that take up a lot of time and effort, but it can also be demotivating.
One option is to build one bespoke software system that can do it all for you. But that takes a lot of time and money.
Another, more cost-effective option is to find a good software development company that can connect all your new or existing systems for you – creating one, integrated seamless solution.
Connecting all your systems to create one end-to-end process will improve both efficiency and productively.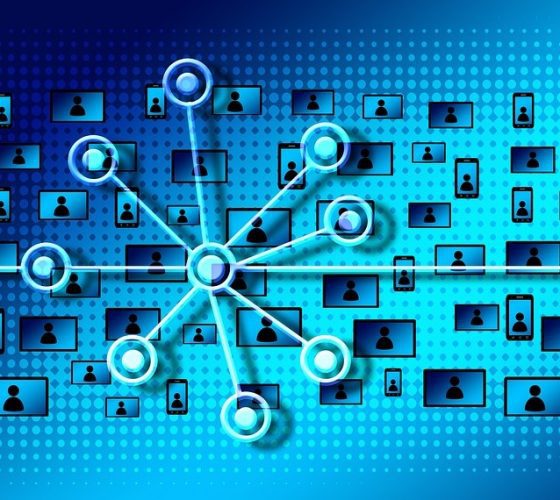 How do you connect software systems?
An application programming interface (API) allows different software systems to talk to each other. The API defines how the systems integrate – what data is shared, and what changes can be made. For example, if a customer buys a product via your website, the website can use an API to automatically connect to your customer relationship management (CRM) system and update it with the new customer information.
What are the benefits of an integrated software system?
Improved efficiency.

Integrating all your software systems means that you only have to add the data in one place and it will automatically update all the others. This saves a huge amount of time. The improved efficiency can save money and be passed on to the customer or added to your sales margins.

Improved data quality

. The easiest way to keep information across different platforms updated and accurate is by entering it in just one place. Having one central location where you're able to control your data, and automatically updates systems business-wide, will minimise errors being made. This is especially useful when also having to adhere to the laws relating to data protection. Having lots of data sources that need managing means you run a greater risk of not being able to meet the legal requirements – for example, should you be asked to remove a customer's details from all your business systems.

Improved communication.

By connecting all your systems, departments can see the whole picture, rather than just their part. Consistent and up-to-date data across your teams will create a more unified environment.

Improved accessibility

. Having an integrated system means that you can select the best piece of software for each job, rather than one system that does everything. It also means that rather than having to log in to many different systems, you only have to log into one system. If your new integrated solution also has a web-based interface, it can then also be accessed on the go. Having a system that is easily accessible makes using the system quick, simple and secure. This improves data quality as staff will be using the system correctly.
Can I integrate my website?
Your website could be one of your most important marketing tools and even one of your key-selling channels. Websites are pivotal gateways that allow you to connect with your customers and a platform from which they can interact with your business. To deliver a seamless customer experience and reduce admin you should consider integrating your website with the appropriate systems:
eCommerce

. Integrating your website with payment gateway software provides the tools you need to sell your products online and makes the whole process much easier for customers. If you take it a step further and integrate the payment gateway with your finance software, you could automate the next part of the process, for example generating and sending out receipts or invoices. 

CRM

. Connecting your website to your CRM system allows any information from the website to be automatically updated in your central location. If the CRM system is integrated with systems in other areas, such as production, then you can track the whole process – from what the customer ordered to when the order is dispatched. 

Communication management

. Contact forms and newsletter sign-ups can be integrated with email marketing software to automatically add potential customers to your mailing lists (with their permission of course).